Landscape Refurbishment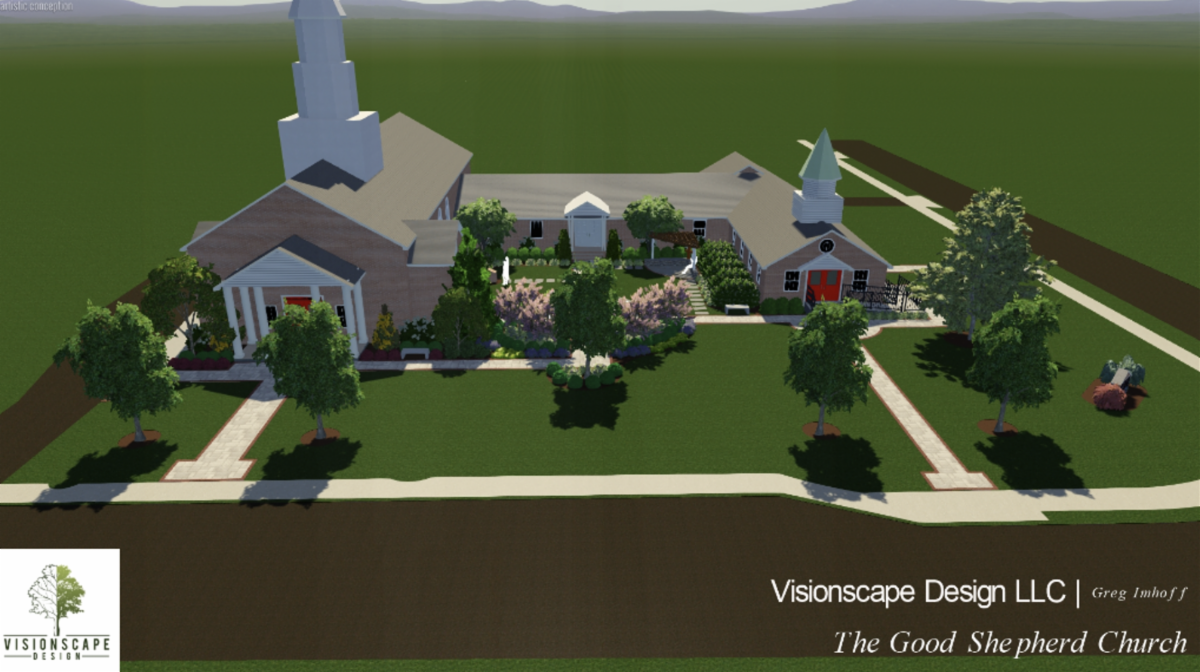 During the February 28, 2021 Annual Meeting, the Property Committee introduced an exciting plan for expanding our memorial garden, replacing the trees, and refurbishing the landscaping of our corner.
Our primary objectives are two-fold:
To honor the memory of those whose cremains are in that earth
To wisely and sensitively use the memorial gifts we have received and those we will receive to please the congregation and those whose loved ones are resting there
Among the many guiding principles that were defined by the committee and reflected by the landscape designer, here are a few:
Expand the memorial garden capacity
Provide seating
Protect from street noise, traffic, and excessive sun
Create a sense of serenity and privacy
Keep as much of the monument and established plantings as possible
Make a focal point such as a water interest
Plant trees to replace those that were removed
Support multiple uses of the property
Feature both sanctuaries
Suggest handicap access to the old church
Be mindful of affordability and sustainable on-going maintenance costs
Propose a phased approach
The committee collaborated closely with Greg Imhoff of Visionscape who approached our project with great sensitivity. After several iterations of the drawings, we are enthused to show you this one. Click to see a VIDEO fly-over of the current plan.
The next step is to get your feedback. Eric's presentation including the schematic will be available on our website soon. Then we must identify landscape construction companies, solicit bids, and check references. At that point, with a clear understanding of the cost and timing, funding the project will, of course, be a considerable task. We know that, for many members of our congregation, this is an important undertaking that is close to their hearts so we are confident it's within our capacity to accomplish.
The Property Committee
Eric Seifert, Chair
Jon & Cathy Osborn
Lori Franzoi
Sonny Flinker
Claudia Gentner