Leadership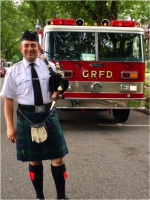 Pastor Jay Unzaga
Pastor
E-Mail:

Since 2017, Pastor Jay has served as the sixth Pastor of Good Shepherd. Originally from Chile, he studied in Argentina, Germany and Philadelphia and has served in various capacities in several congregations as: Youth Director, Contemporary Worship Leader, Mission Developer and Pastor. He serves the wider community leading worship at Crane's Mill Retirement Community and writing for the denomination. Pastor Jay sees the Christian life as an opportunity to worship, bless and proclaim; as we worship God together, we bless the world with our gifts and proclaim that Jesus is Lord to all the world.
He is married to Caroline, a Presbyterian pastor, and together they raise their children, Isabel and Sebastian, in the church. You can find Pastor Jay at the Glen Rock Inn leading Bible study, picking up his kids at school, or at the Glen Rock Fire Department where he volunteers as firefighter and Chaplain. An avid musician, Pastor Jay can often be found playing his bagpipes on Sunday afternoons.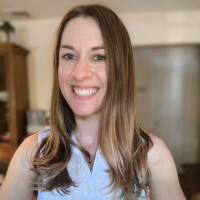 Amy Hurley
Church Office and Communications Manager
Office: (201) 444-6598
E-Mail:

As Church Office and Communications Manager, Amy's role includes marketing and administrative responsibilities. You can find her in person at the church office Monday through Friday from 9:15-1:15 or by email, Amy received her Bachelor of Arts degree as a double major in English and Psychology from Dickinson College in Carlisle, Pennsylvania where she graduated cum laude. She is passionate about playing a behind-the-scenes role in keeping organizations running smoothly. Her background spans senior living, retail, and mental health services. As a woman of faith, Amy feels especially blessed to have the opportunity to work in a church environment. She lives in Hawthorne with her husband Jim and their two children (5 year old James and 2.5 year old Mackenzie) and a dog named Mo. In her free time, Amy especially loves to be with family, garden, read, and do projects around the house. Her favorite Bible passages are Lamentations 3: 21-23 and Psalm 91.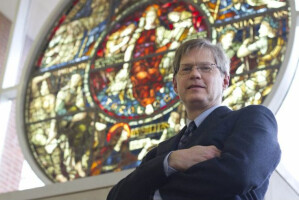 Guy Dobson
Director of Music Ministries
E-Mail:

Guy Christopher Dobson has been playing the piano since before he can remember. He began playing the organ at the age of 13 and began his career as a church musician soon after being accepted into the Westchester Conservatory's Bachelor's program for Piano in 1978. He has served as organist and choirmaster for many congregations in the New York metropolitan area, played several recitals, and worked with both the Westchester Boy's Choir and the Young People's Musical Theater. He has studied with Leonard Raver, Dennis Keene, and Jack Hennigan and he earned a Master of Music degree from the Manhattan School of Music in 1994. He has also enjoyed a parallel career in libraries. Starting the summer before high school as a library page he went on to earn a Master of Science from Columbia University's School of Library Service. He is currently the Director of Technical Services at the Drew University Library. He lives in Ramsey with his wife, Kim, and their dogs (Token and Saga) and cats (Minou-Bob and Beau). Their children, Conor and Andy, are each twenty-something and busy launching their careers. Conor is working as a park ranger in New York and Andy is attending the Culinary Institute of America studying baking and pastry arts.