Leadership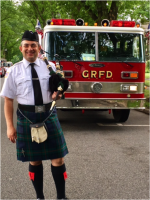 Pastor Jay Unzaga
Pastor
E-Mail:

Since 2017, Pastor Jay has served as the sixth Pastor of Good Shepherd. Originally from Chile, he studied in Argentina, Germany and Philadelphia and has served in various capacities in several congregations as: Youth Director, Contemporary Worship Leader, Mission Developer and Pastor. He serves the wider community leading worship at Crane's Mill Retirement Community and writing for the denomination. Pastor Jay sees the Christian life as an opportunity to worship, bless and proclaim; as we worship God together, we bless the world with our gifts and proclaim that Jesus is Lord to all the world.
He is married to Caroline, a Presbyterian pastor, and together they raise their children, Isabel and Sebastian, in the church. You can find Pastor Jay at the Glen Rock Inn leading Bible study, picking up his kids at school, or at the Glen Rock Fire Department where he volunteers as firefighter and Chaplain. An avid musician, Pastor Jay can often be found playing his bagpipes on Sunday afternoons.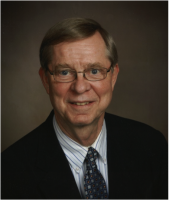 David Vikner
Worship/Music
E-Mail:

David first came to Glen Rock back in 1972 when he was invited to serve as Good Shepherd's first intern. At that time, he was studying at Yale Divinity School and Yale University preparing to serve as an educational missionary in East Asia under the Lutheran Church in America. After his ordination, he taught at the National Taiwan University for four years, and that was followed by a return to the Lutheran Middle School in Hong Kong, where he had taught earlier, to become the Headmaster for an additional four years.
After ten years in Taiwan and Hong Kong, when China began to open up in 1979, David found that his experiences began to open up a number of opportunities for him in the mainland of China. Following teaching stints at Huazhong University in Wuhan and Beijing Normal University in Beijing, he found himself interested in pursuing further study, and he enrolled in a joint doctoral program at Columbia Teachers College and Columbia University. Two years ago he retired after serving for twenty-six years as the president of two Asia related foundations in New York City - the United Board for Christian Higher Education in Asia and the Japan ICU Foundation.
David, his wife, Lin, and their two grown children, Louisa and Davy, have lived in Ho-Ho-Kus for over twenty years. Lin is an obstetrician gynecologist with a private practice in Paramus. Louisa is a physician affiliated with St. Joseph's Hospital in Paterson, and Davy is a technological consultant with Capgemini in New York City.
David is currently serving as our part-time Associate in Mission at Good Shepherd continuing in a parish ministry which started decades ago and to which he has now returned.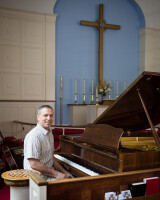 Peter Calabro
Director of Music Ministries (DMM)
E-Mail:

Peter Calabro, Director of Music Ministries (DMM) has held regular positions as a choir director and organist since 1989, prior to Good Shepherd; at St. Andrew's Episcopal Church in Harrington Park, NJ and Calvary United Methodist Church in Dumont, NJ. He is an experienced performer, teacher, composer and arranger. He received a Bachelor of Arts degree in music from Bennington College and a Master of Music degree in piano performance from Mason Gross School of the Arts at Rutgers University where he was awarded the Ruth Ellen Steinman Bloustein full scholarship. His wide range of musical experience includes traditional, sacred, baroque, classical, gospel, jazz, Caribbean, world and contemporary. He is a regular participant in organ master classes and continues to actively participate in educational opportunities such as workshops, conventions and private study. He is an executive member of the northern New Jersey chapter of the AGO (American Guild of Organists) and a long time member of the Professional Music Teacher's Guild of New Jersey.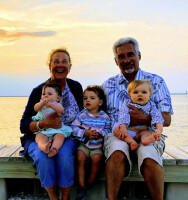 Janet Tenore
Director of Parish Ministries
E-Mail:

As the Director of Parish Ministries since March 2006, Janet oversees many aspects of church life that include the Christian Education committee, the Congregational Life Committee and other church council committees on an as-needed basis. Behind the scenes, she is the liaison between the pastor, the church council, the congregation and the front office, making sure the church runs smoothly and efficiently. Janet grew up in Glen Rock and has been a member of Good Shepherd Lutheran Church since she was10 years old. She now lives in Fair Lawn with her husband and two rescue dogs. She has three grown daughters and three grandchildren. In her spare time, Janet likes to garden and take walks.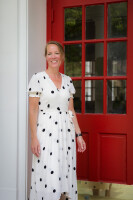 Wendy Columbus
Communications and Office Manager
E-Mail:

Wendy is the Communications and Office Manager at Good Shepherd. Wendy was the Regional Head of Corporate Affairs for Standard Chartered Bank prior to staying home to raise a family.
A native of Michigan, she has lived in the Glen Rock/Ridgewood area since 1997. She is the proud mother of two daughters, Olivia, a freshman at The George Washington University in Washington DC, and Emilienne, a sophomore at Bergen Academies. A dedicated runner, Wendy can often be seen on the weekends running around Ridgewood and Glen Rock.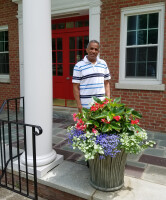 Eric Seifert
President
E-Mail:

Scott Olsen
Vice President
E-Mail:

Alexandra von Recklinghausen
Church Council Secretary
E-Mail:

Doreen Remmen
Church Treasurer
E-Mail:

Carol Voss
Congregational Life
E-Mail:

Christa Schurmann
Social Ministry Chair
E-Mail:

Dieter Wachter
Building and Grounds
E-Mail:

Linda Roth
Council At-Large
E-Mail: