Leadership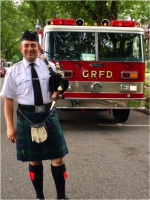 Pastor Jay Unzaga
Pastor
E-Mail:

Since 2017, Pastor Jay has served as the sixth Pastor of Good Shepherd. Originally from Chile, he studied in Argentina, Germany and Philadelphia and has served in various capacities in several congregations as: Youth Director, Contemporary Worship Leader, Mission Developer and Pastor. He serves the wider community leading worship at Crane's Mill Retirement Community and writing for the denomination. Pastor Jay sees the Christian life as an opportunity to worship, bless and proclaim; as we worship God together, we bless the world with our gifts and proclaim that Jesus is Lord to all the world.
He is married to Caroline, a Presbyterian pastor, and together they raise their children, Isabel and Sebastian, in the church. You can find Pastor Jay at the Glen Rock Inn leading Bible study, picking up his kids at school, or at the Glen Rock Fire Department where he volunteers as firefighter and Chaplain. An avid musician, Pastor Jay can often be found playing his bagpipes on Sunday afternoons.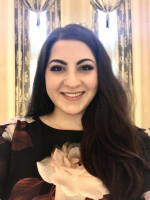 Maria Economou
Church Office and Communications Manager
E-Mail:

As Church Office and Communications Manager, Maria's role includes marketing, administration, and property responsibilities.
Maria received a Bachelor of Arts degree in communications with a concentration in public relations and a Master of Business Administration degree with a concentration in marketing from William Paterson University of New Jersey.
Throughout her professional career in digital marketing, public relations and social media she has earned awards and honors for her work. In 2016, Maria received the National Engaged Leader Award from the National Society of Leadership and Success for community service and leadership training. In 2018, Maria received the Maltese Award for Best Business PR Plan from the William Paterson Broadcast Network's Board of Directors and the Advisory Board.
Her experience led her to Good Shepherd Lutheran Church and, as a woman of faith, she is happy to join this community. During her free time, Maria enjoys baking desserts, knitting and music.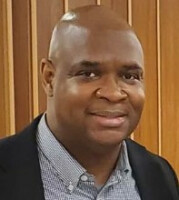 Maurice Willoughby
President, Church Council
E-Mail:

Maurice has attended Good Shepherd Lutheran Church since 2002.
He is married to Veronica McFall Willoughby, a lifelong resident of Glen Rock, and a college administrator. They are the parents of 3 adult children, Vanessa, Evan and Andew.
He has been the New Jersey Synod Council lay representative for Northern New Jersey since 2018 and is a member of the Fiscal Management, Administration and Property Committee. Maurice enjoys participating in Buzzcuts, the church's barbershop quartet, playing squash and travelling.