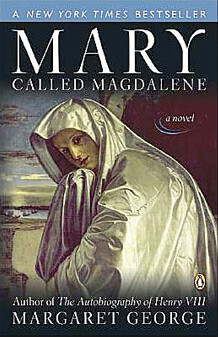 Friday, September 13, 2019, 7:30 PM - 10:00 PM
Hosted by Carol Voss in her home.
The New York Times bestselling author of Elizabeth I reveals the untold story of Mary Magdalene--a disciple of Jesus Christ and the most mysterious woman in the Bible.

Was Mary Magdalene a prostitute, a female divinity figure, a church leader, or all of those? Biblical references to her are tantalizingly brief, but we do know that she was the first person to whom the risen Christ appeared--and the one commissioned to tell others the good news, earning her the ancient honorific, "Apostle to the Apostles."

Today, Mary continues to spark controversy, curiosity, and veneration. In a vivid re-creation of Mary Magdalene's life story, Margaret George convincingly captures this renowned woman's voice as she moves from girlhood to womanhood, becomes part of the circle of disciples, and comes to grips with the divine.

While grounded in biblical scholarship and secular research, Mary, Called Magdalene ultimately transcends both history and fiction to become a "diary of a soul."